Bovins
La production de lait et de fromage a une longue tradition en Suisse. L'élevage de vaches dans les prairies façonnent le paysage de la Suisse. Il n'est donc pas surprenant que GRAEUB, avec ses produits éprouvés, soit un partenaire fiable pour les vétérinaires, les éleveurs de ruminants et les producteurs de lait suisses.
Une bonne santé est la base de la rentabilité des bovins laitiers et des bovins de boucherie. C'est une des nombreuses raisons pour laquelle nous voulons continuer à faire partie des solutions thérapeutiques dans le futur. Une production alimentaire saine, durable et respectueuse des animaux nous tient à cœur. Notre important partenaire Hipra nous soutient également dans la prophylaxie des maladies.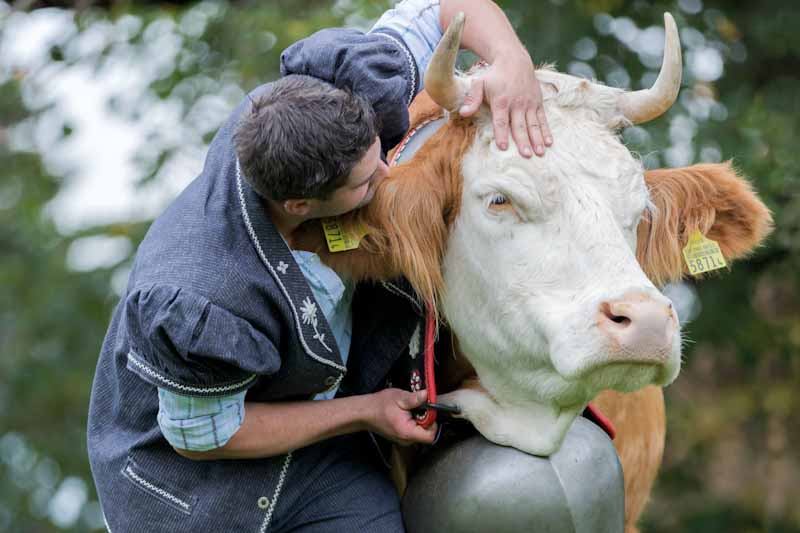 Parce que nous voulons que nos aliments soient produits en Suisse, GRAEUB fabrique ses médicaments en Suisse. Nous complétons l'assortiment suisse avec des produits commerciaux de qualité. Notre focus :
anti-infectieux
anti-inflammatoires
indigestions
fécondité
mammite
troubles métaboliques
antiparasitaires
Back
Important:
Some of these products may not be available in your country. Some of these products may not dispose the same composition, indications, species in your country.